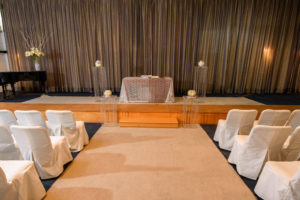 Paralimni Town Hall offers a grand wedding room and is decorated to a high standard with beautiful flowers, white chair covers and white carpet and can easily seat 100 guests.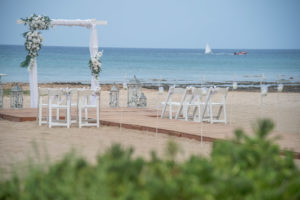 Ayia Triada is the most private beach wedding venue on the East Coast. If you wanted an idyllic private beach with no prying eyes, surrounded by nature, then look no further. This beautiful venue is situated directly on the beach near Protaras. With amazing views, this location provides the perfect setting for a beach wedding in private.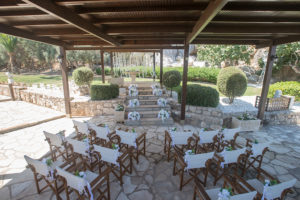 St Elias Gardens is one of our most popular wedding venues due to the lush gardens and beautiful scenery. Set below St Elias Chapel (on the hill) and a few minutes walk from Protaras strip, the venue offers privacy, ensuring that you can enjoy an intimate ceremony.
Pernera Blue Waters is located along the boardwalk in Pernera. Overlooking the crystal clear waters of the Mediterranean Sea. With breathtaking views, this location provides the perfect backdrop for capturing your special day.

Traditional Cypriot House will make you feel like you've stepped back 100 years. Built in the 19th century and situated in the centre of Paralimni, it has been lovingly restored. With its courtyard full of colourful flowers and traditional arches, this venue is for couples who want to incorporate the Cypriot culture into their wedding. You can choose to have your ceremony indoor our outdoor.