Ayia Napa Town Hall offers a beautifully decorated wedding room and is finished to a high standard with beautiful flowers and white chair covers.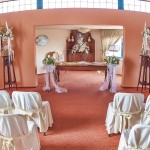 Ammos (Kampouri) Beach is located overlooking a small beach in a secluded bay. The venue is decorated with traditional white cottons and lace, giving the wooden gazebo and benches a traditional Cypriot feel. There is a decorated swing hanging from the nearby tree… a fantastic photo opportunity!!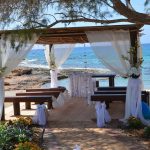 Venue Aoratos (Juniper Tree) is one of the most unique and most photographed trees in Cyprus and is found at the Cape Greco National Park of Ayia Napa.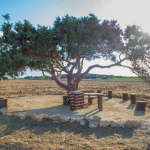 Ayia Anargiroi is one of 4 new venues offered by Ayia Napa Municipality… with stunning views reaching the horizon of the crystal clear waters of the Mediterranean Sea.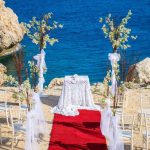 Ayia Thekla – The Rock is also a new venue. Set on the edge of Ayia Thekla Beach with the Chapel nearby… perfect for your photos.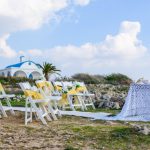 Ayia Thekla Beach is the next new venue, situated directly on the sand. So close to the sea, you can almost reach out and dip your toes in it while you exchange your vows.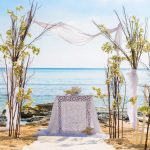 Ayios Epifanios is located just outside Ayia Napa on the road to Cape Greco, with panoramic views of the Ayia Napa coastline. Ayios Epifanios is the site of an orthodox church. Outside the church is a fixed canopy area with seating for just 20 guests however there is plenty of standing space for larger groups.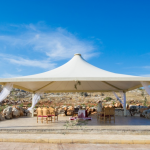 Blue Lagoon – Coralli is the last of the new venues and is located near to Cape Greco with far reaching views across the Mediterranean Sea.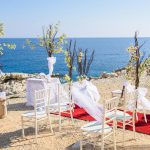 Cape Greco is located in one of the best places to watch the sunset in Cyprus, with stunning views for as far as the eye can see across the crystal clear waters of the Mediterranean Sea.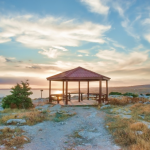 Poseidon is a traditional and stylish place located on the coastal side of Ayia Napa, close to the Harbour and very close to the sea.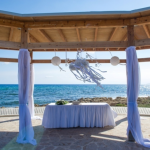 Thalassa Museum Venue is especially for all history lovers. Why not marry in one of the top 10 museums in Europe.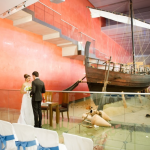 Votsalo Beach Venue (Ziatzi) is a new venue where you can marry directly on the sand.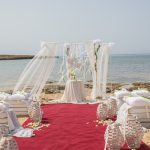 Municipality Fees
Marriage License – €282.00
Additional fee for weddings outside the Town Hall
Town Hall – No additional fee
Thalassa Museum – €300.00
Ammos Kampouri Beach – €300.00
Aoratas (Kissing Tree) – €350.00
Ayia Anargiroi – €350.00
Ayia Thekla – The Rock – €200.00
Ayia Thekla Beach – €200.00
Ayios Epifanios – €350.00
Blue Lagoon Coralli – €350.00
Cape Greco – €1,500.00
Poseidon – €200.00
Votsalo (Ziatzi Beach) – €300.00
Please note:  All fees are subject to change without prior notice