Cakes
You can choose from a range of cakes including naked, fondant and ruffles. One, two or three tier. Vanilla or chocolate sponge, fruit, gluten free and many more. If the cake you want isn't on our list, just send us a photo and the baker will make it to suit your style and taste.
Please click here to see our gallery.
Transport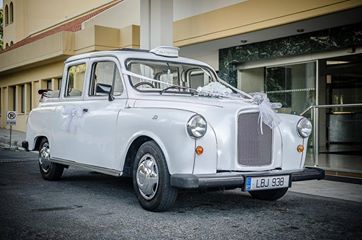 Arrive in style….. We can arrange different types of transport for you and your guests. From 6 seater decorated Mercedes, London Taxi, Vintage Bentley Beauford, Open Top Wedding Bus or even a Horse and Carriage!! We can also arrange transport for your guests.
Please click here to see our gallery.
Flowers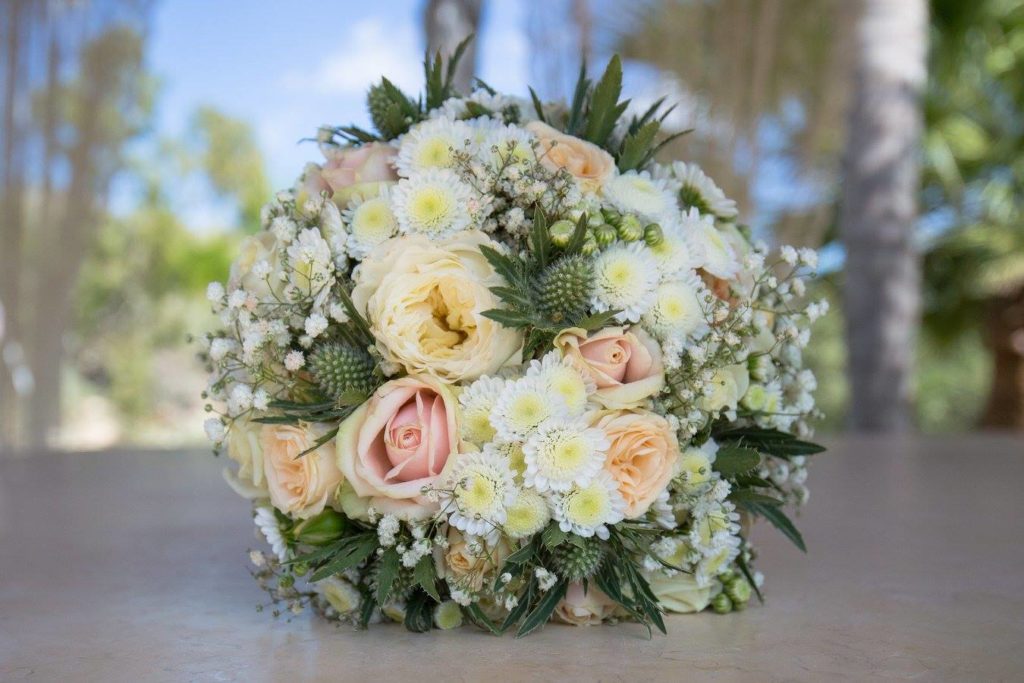 There are many types of flowers readily available in Cyprus. Our experienced florist has been working with us for years and creates some beautiful creations. If the flowers you want aren't on our list, just send us a photo and the florist will make it to suit your style and colour scheme.
Please click here to see our gallery.
Hair and Makeup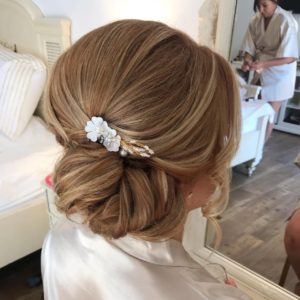 A professional service is offered by our hairdresser and makeup artist. With many years of experience between them, you will definitely look your absolute best for your wedding day! So why not pamper yourself and let our team take care of you, your bridesmaids and guests.
Other treatments such as waxing, facials, manicures, spa days and many more are also available. Just ask us for details!
Photography and Videography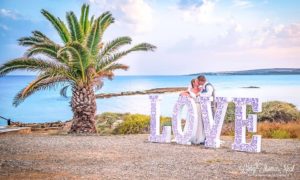 Would you consider not having your wedding photographed? I'm sure the answer to that question is no! Of course you want to have a permanent reminder of your wedding day either by photos or video or both.
Our photographers have a unique style and amazing packages at even more amazing prices!
Please click here to see some of their work.
Decorations and Personalised Items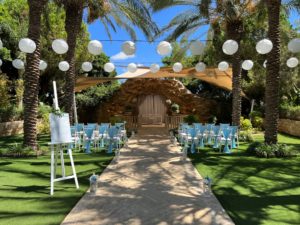 Some venues offer standard decorations, however if you want the extra "wow" factor you can choose from some of our amazing items from chair bows to centre pieces, arches and much more. If we don't have it we know someone who does.
We also have personalised items – which can also be used as a wedding favour. These give your wedding that extra personal touch and are usually a massive talking point at the wedding. Please contact us for our full catalogue.
Music and Entertainment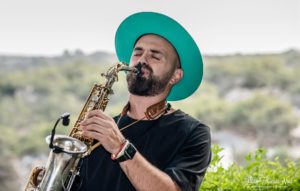 Most weddings have a DJ as a minimum, however we have sooooo many more options like a plate smashing, saxophonist, wedding singer, Greek Dancers….. even Stavros Flatley!
dsgcgd cdh
Reception Props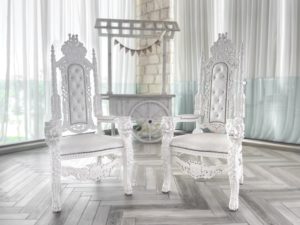 Some couples choose to have added extras for their reception. You can choose fun activities like giant lawn games or bouncy castle to LOVE lights and a vintage ice cream cart.