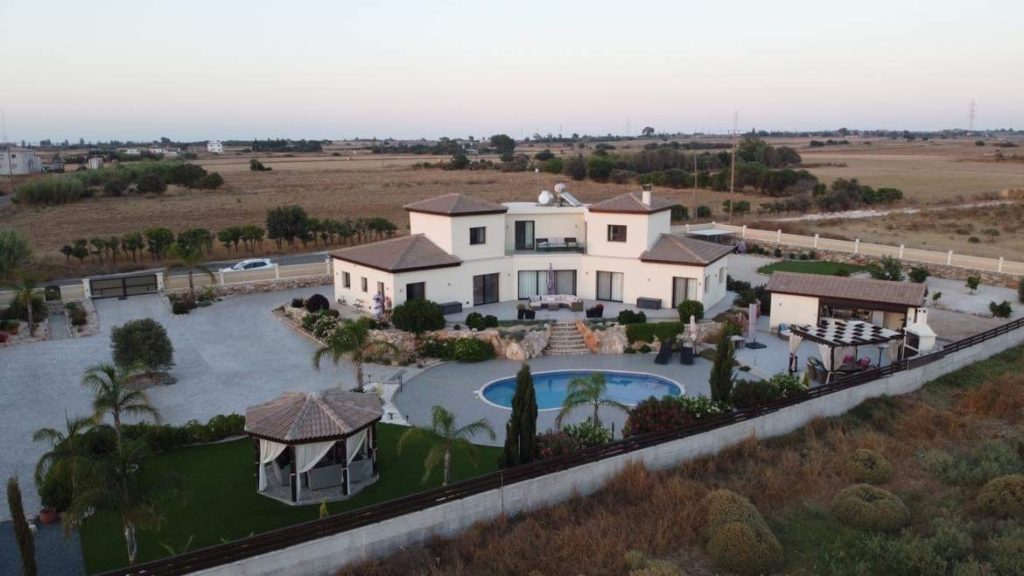 Cyprus Weddings Ltd are the official planners for this beautiful villa, set in a rural location in Frenaros, just 12 km from Ayia Napa. This villa is ideal for the smaller weddings (maximum 45 persons). There is no requirement to stay at the villa, however, the wedding couple or up to 4 guests can stay in the 1 bedroom annexe. A discount is given for anyone having a wedding here.
The villa boasts a pergola (ideal for the ceremony), a swimming pool, a bar, a chill out area, huge grounds and due to its remote location, there is no curfew.
Please enquire for prices.