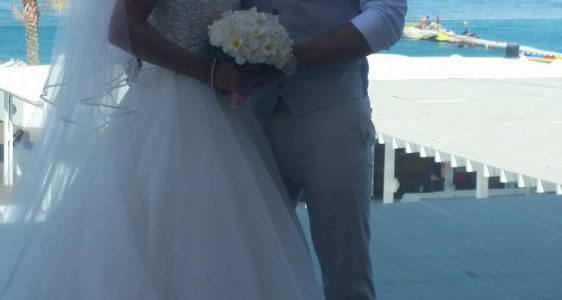 The service offered before arriving in Cyprus was brilliant… Jude was fantastic from start to finish!
When we met with Jude everything necessary was mentioned. On our wedding day, Jude was there to help with both the Bride and the Groom.
We ordered carnations for our flowers, but the colour we wanted wasn't available, so they were replaced with roses which was perfect!
Carl – From start to finish everything was perfect! Jude you are a legend and couldn't have asked for anything more! Cheers!
Carrie – Just want to thank you for everything you did for us. It's obvious you love what you do. I will recommend you to any bride getting married in Cyprus.